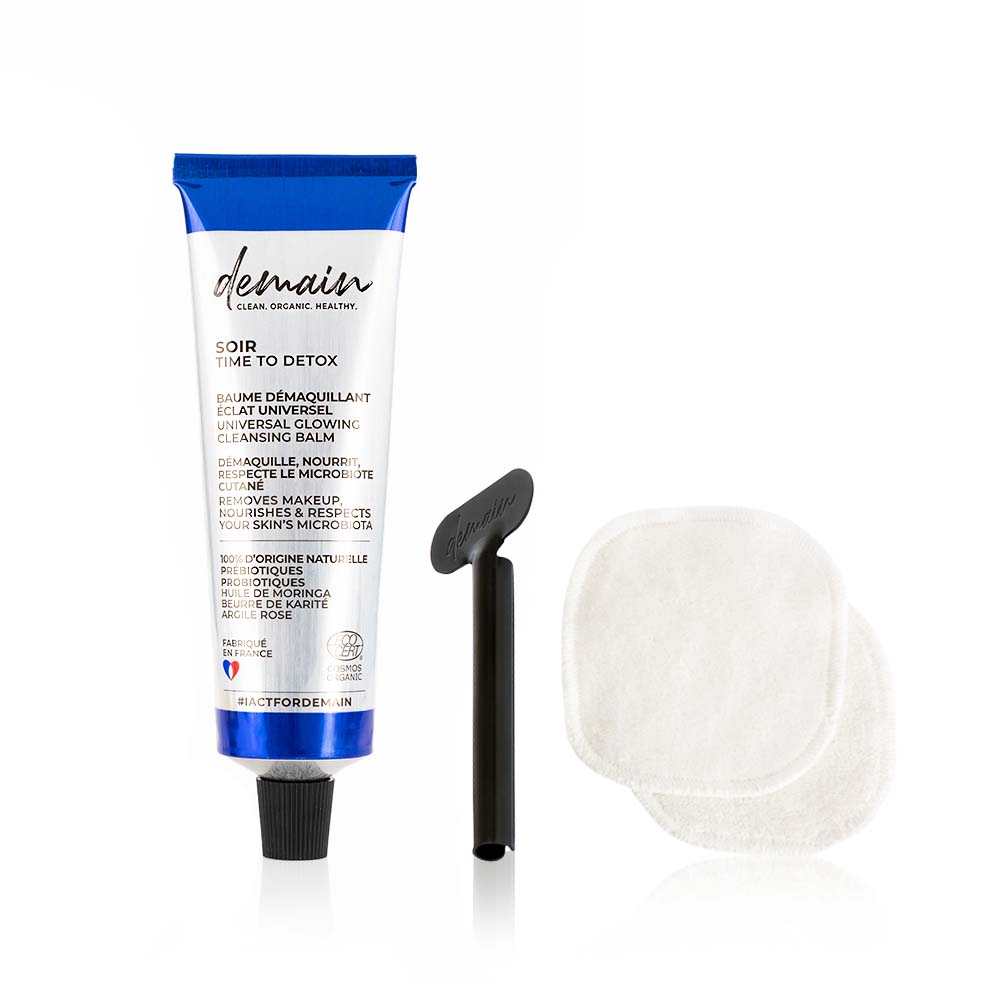 MAKE-UP REMOVAL ROUTINE
Universal Radiance Cleansing Balm — 100ml
Zero waste key
Make-up remover wipes
The essential kit to cleanse your skin while respecting the planet.
WHAT HE DOES
COMPOSITION
This make-up removal beauty box is composed of:
TIME TO DETOX universal radiance make-up remover balm 100% natural origin and certified organic Cosmos Organic by Ecocert.
Duo of reusable make-up remover wipes in GOTS-certified organic cotton.
Zero waste key.
So, seduced by our zero waste make-up removal box?
FREQUENTLY ASKED QUESTIONS
No ingredients harmful to health, no ingredients derived from chemicals or petroleum and 0% palm oil in our formulas.

100% natural and organic*
Our formulas are 100% natural and certified organic COSMOS ORGANIC by Ecocert*.

Our products are suitable for everyone, regardless of gender, age or skin type.

100% of our packaging, ingredient and product suppliers are French.
Accelerate cell renewal.
Increase protein production.
Increase enzyme production.
Rich in vitamins A, E, F and latex.
Nourishes the epidermis in depth.
Deeply hydrates the epidermis.
Rich in monosaturated fatty acids.
Anti-inflammatory properties.
Repairs the skin barrier.