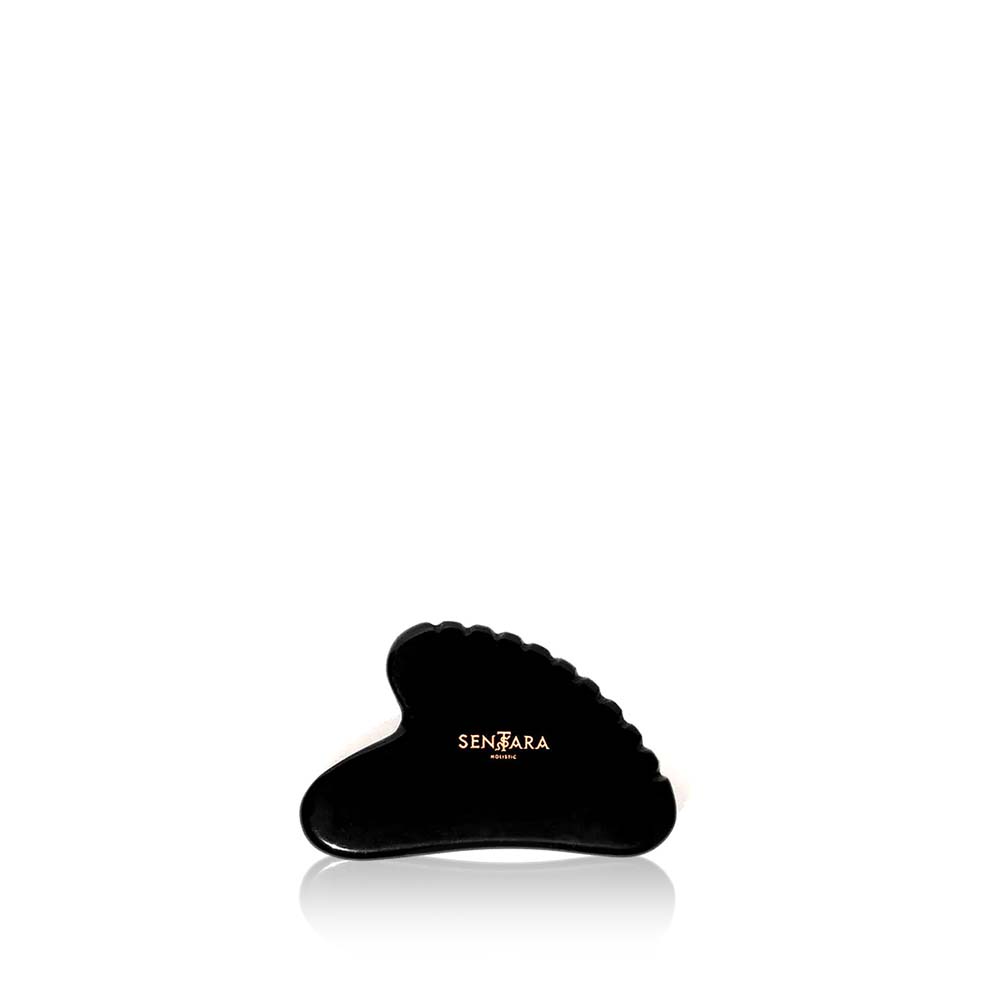 PINK GUA SHA
Obsidian Toothed Horn Gua Sha
WHAT HE DOES
Gua Sha drains the lymphatic system.
The teeth on the Gua Sha help smooth out expression lines and stimulate collagen.
The skin regains its firmness, its radiance and the contours of the face are redrawn.
COMPOSITION
Write relevant information about your products here.
FREQUENTLY ASKED QUESTIONS
No ingredients harmful to health, no ingredients derived from chemicals or petroleum and 0% palm oil in our formulas.

100% natural and organic*
Our formulas are 100% natural and certified organic COSMOS ORGANIC by Ecocert*.

Our products are suitable for everyone, regardless of gender, age or skin type.

100% of our packaging, ingredient and product suppliers are French.
CUSTOMIZE YOUR ROUTINE
Choose 3 products from this selection