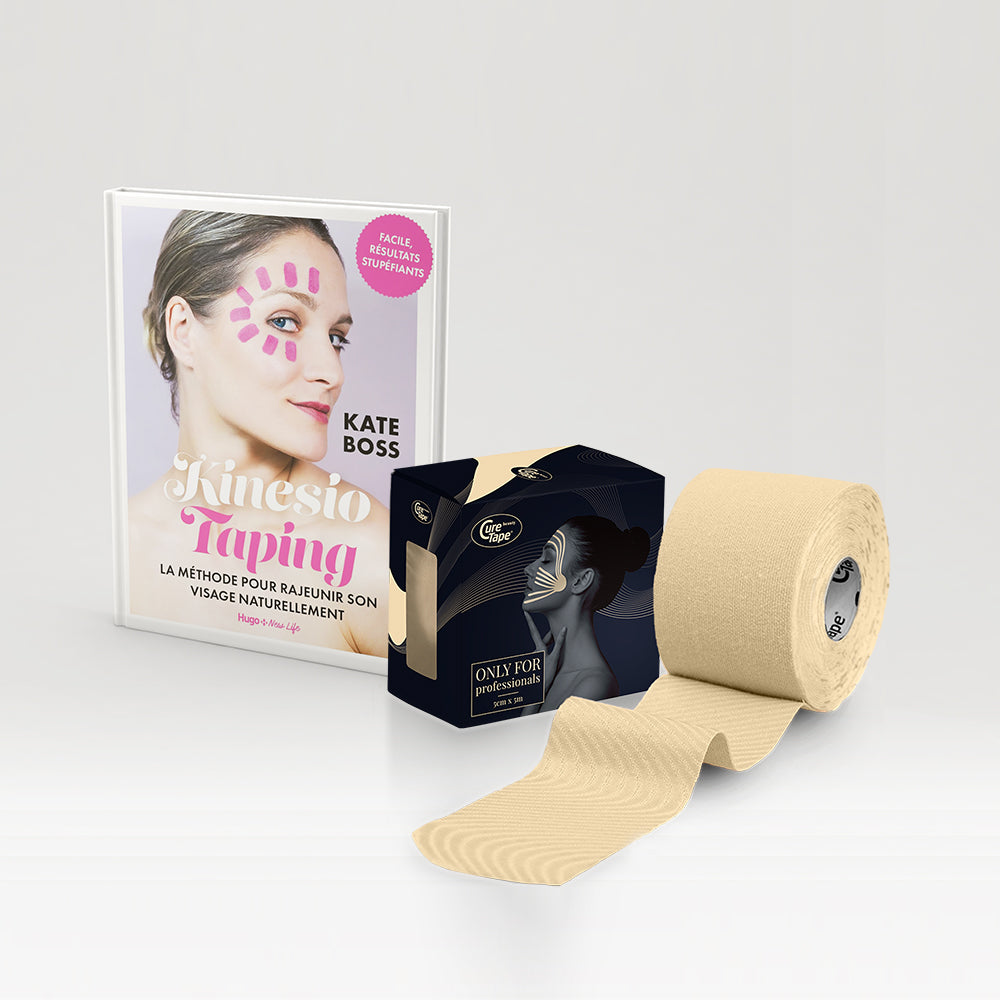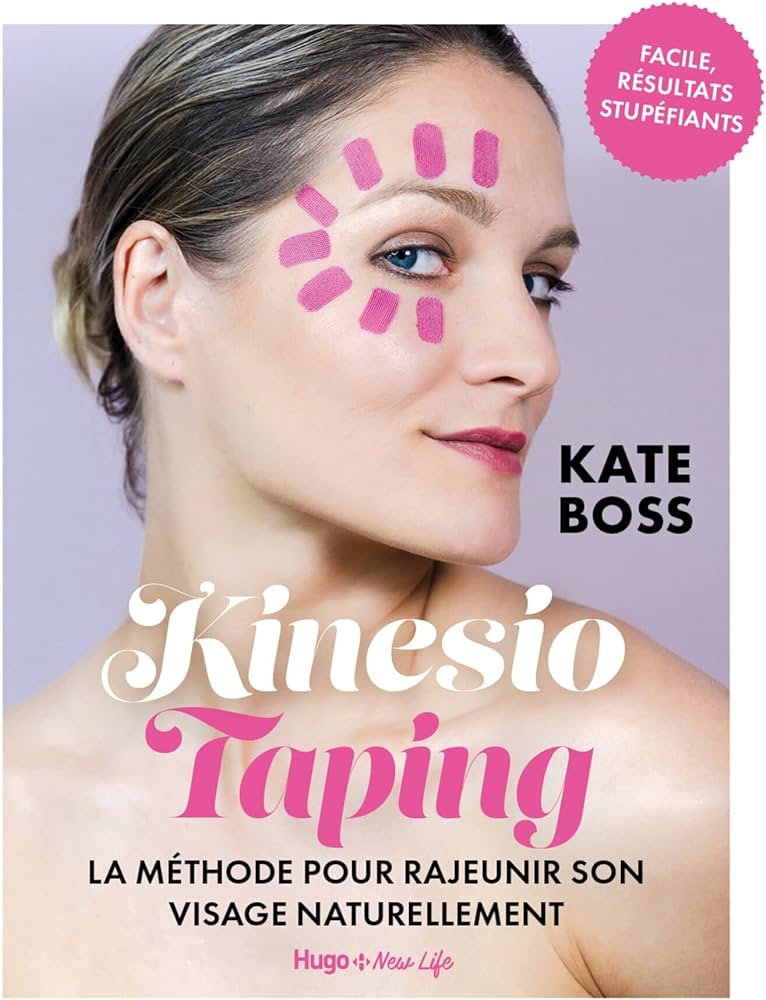 KINESIO TAPING PACK
Book "Kinesio Taping" by Kate Boss & Kinesio Tape Cure Tape 5mx5cm
Pack consisting of a roll of Kinesio Tape Cure Tape and the book "Kinesio Taping, the method to rejuvenate your face naturally" by Kate Boss.
Kinesio tape is a tape to lift the face, reduce the appearance and delay the appearance of fine lines and wrinkles, enhance sagging areas, preserve the firmness of the skin and relax tension in the facial muscles.
The book, for its part, will give you the keys to using kinesio tape in the most effective way possible. A wealth of information to rejuvenate naturally, thanks to the kinesio taping technique.
BENEFITS OF THE PRODUCT
Kinesio Tape, also called "K-Tape" or "kinesiology tape", is often used in kinesiology and physical therapy to support muscles, improve blood circulation, reduce pain and promote healing.
The use of Kinesio Tape on the face is less common than on other parts of the body but is used to combat signs of aging such as fine lines and wrinkles or sagging skin.
COMPOSITION
Kinesio Tape Cure Tape 5mx5cm
Kinesio Taping, The method to rejuvenate your face naturally by Kate Boss
FREQUENTLY ASKED QUESTIONS
Visit the
FAQ
and find the answers to your questions
+ 200 LOYALTY POINTS
Each of your purchases earns you loyalty points: 1€ = 5 points.
Discover our loyalty program and win exclusive gifts.

100% natural and organic*
*Certified Cosmos Organic by Ecocert