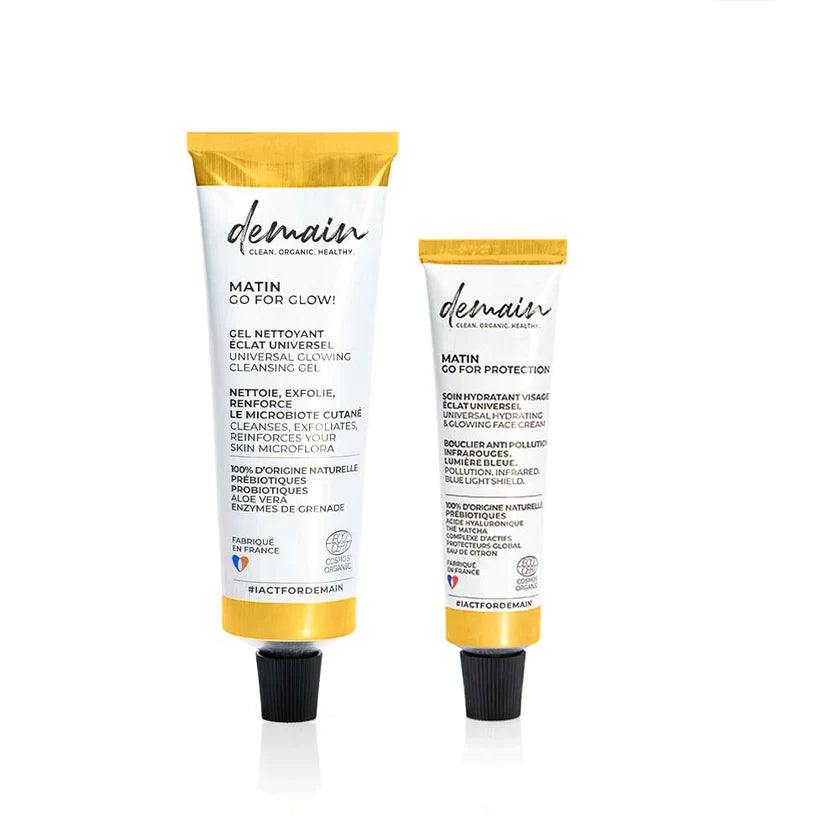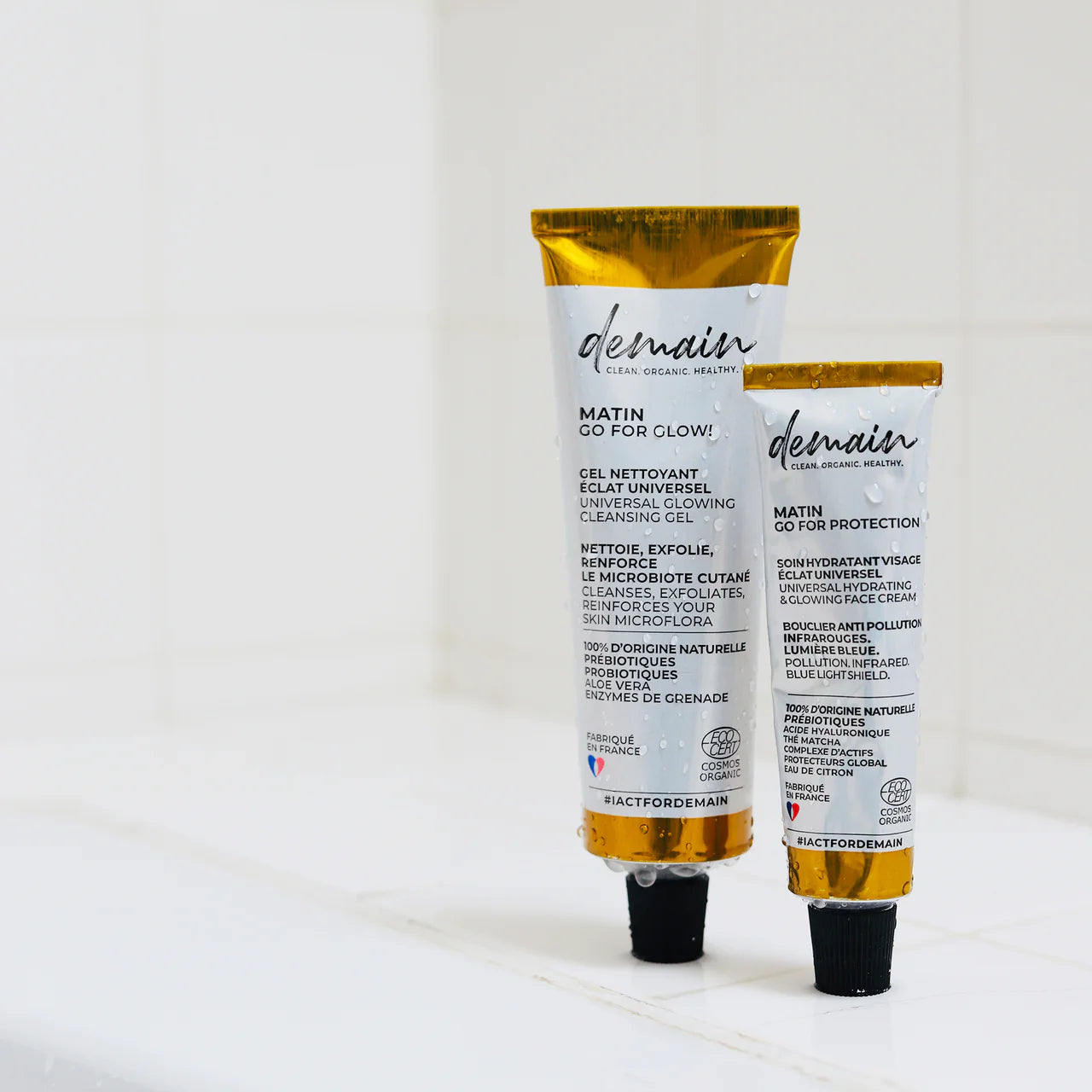 MORNING BEAUTY ROUTINE BOX
Universal Radiance Exfoliating Cleansing Gel — 100ml
Anti-Oxidant Moisturizing Treatment — 40ml
WHAT HE DOES
Thanks to this morning routine, your skin will be well cleansed, hydrated and protected from external aggressions such as pollution, the sun's rays and blue light.
COMPOSITION
The morning routine is made up of 2 products certified COSMOS ORGANIC by Ecocert.
You will find all the information on the products offered in this routine below:
FREQUENTLY ASKED QUESTIONS
YOUR UNIVERSAL MORNING ROUTINE

100% natural and organic*
No ingredients harmful to health, no ingredients derived from chemicals or petroleum and 0% palm oil in our formulas.

100% natural and organic*