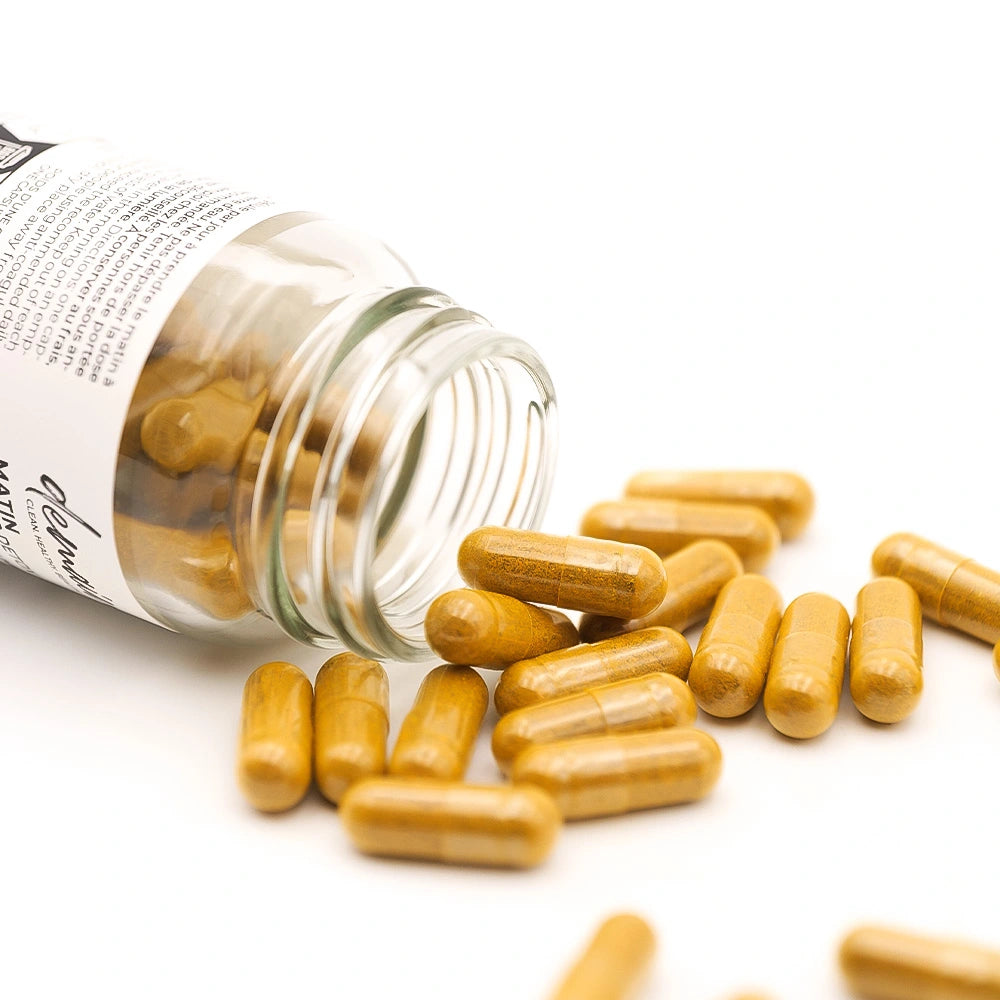 IN&OUT ANTI-IMPERFECTION ROUTINE
Universal Radiance Exfoliating Cleansing Gel — 100ml
Detox Food Supplement — 1 month
The anti-blemish duo is ideal for preventing the appearance of pimples and rebalancing the skin's microbiota from the inside.
WHAT HE DOES
GO FOR GLOW cleansing gel gently removes impurities and dead skin present on the surface of the skin. It activates cell renewal, promotes hydration and strengthens skin balance while respecting the microbiome. The skin is healthy, fresh and luminous.
The GO FOR DETOX food supplement facilitates digestion and helps your intestinal microbiota function properly. It keeps the skin healthy, healthy and helps in the treatment of skin problems and acne. This food supplement is very rich in prebiotics and probiotics. It also contains many antioxidant active ingredients as well as detoxifying plants.
COMPOSITION
Between 60% and 79% of the ingredients present in the 2 products of the anti-blemish duo are of natural origin. One of the products is also certified COSMOS ORGANIC by Ecocert. You will find all the information on the products of this box below:
FREQUENTLY ASKED QUESTIONS

No ingredients harmful to health, no ingredients derived from chemicals or petroleum and 0% palm oil in our formulas.

100% natural and organic*
Our formulas are 100% natural and certified organic COSMOS ORGANIC by Ecocert*.

Our products are suitable for everyone, regardless of gender, age or skin type.

100% of our packaging, ingredient and product suppliers are French.
Prebiotics
Cleansing gel & Food supplement
Accelerate cell renewal.
Increase protein production.
Increase enzyme production.
Rich in vitamins A, B1, B2, B3, B12, C, E.
Rich in trace elements.
Healing and moisturizing properties.
Moisturizing and anti-wrinkle properties.
For brighter, more even skin.
For a clear complexion and reduced wrinkles.
Facilitates the proper functioning of the liver and kidneys.
Facilitates digestion.
Helps maintain healthy skin.
Allows the body to function properly.
Eliminates toxins.
Drains the liver and all its bad bacteria.